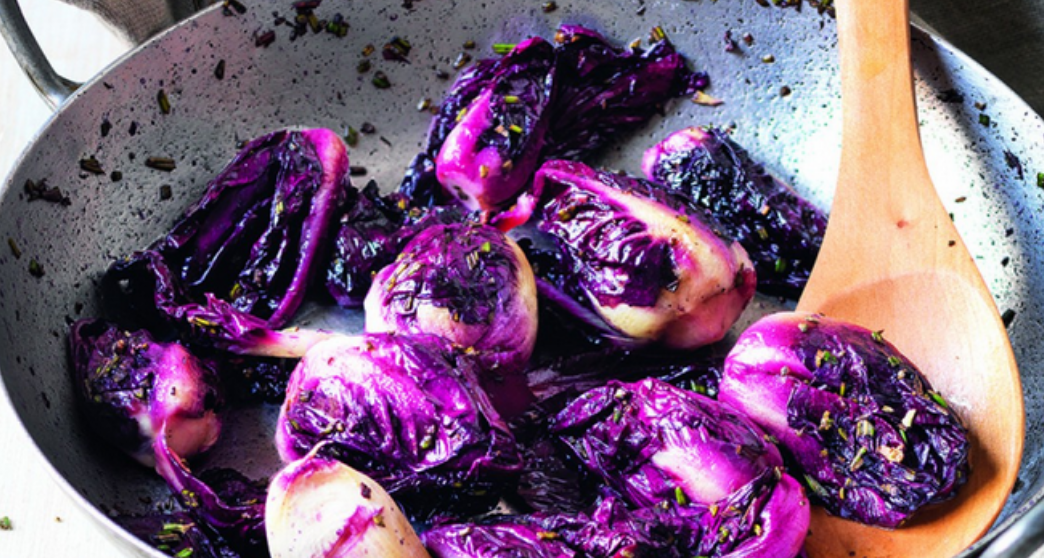 Simple, delicious quick recipe that feels fancy.  Prep Time: 5 minutes; Cook Time: 25 minutes.
Ingredients
2 of bunches red radicchio
Garlic
Minced or crushed rosemary
Red wine vinegar
Extravirgin olive oil
Salt
Pepper
Method
Clean and pare the radicchio and blanch it in unsalted boiling water for no longer than 2 minutes. Drain the radicchio and gently squeeze it dry.

In a large pan, fry a garlic clove in 3 tablespoons oil until just starting to darken, then add the radicchio, salt and pepper to taste and 1 tablespoon minced rosemary. Pour 2 tablespoons vinegar over everything. After cooking for 1-2 minutes, remove from heat, let cool and serve.